Laboratory Diagnostics
Pet Wellness Diagnostics is a full-service, all species lab, that helps our Veterinarians get to the bottom of your animals needs and issues!
Most veterinary clinics can perform basic laboratory tests within their clinic. Pet Wellness Center offers a wider variety of diagnostics for the best care for your animals.
- Senior or Junior Blood panels
- Pre-Surgical blood w/ clotting profile
- Monitoring Diagnostics
- Cushing/Addison disease screenings
- Progesterone Testing
Many of the diagnostics we offer are ran in-house. However, we also have the Capabilities of sending specimen's to specialist facilities.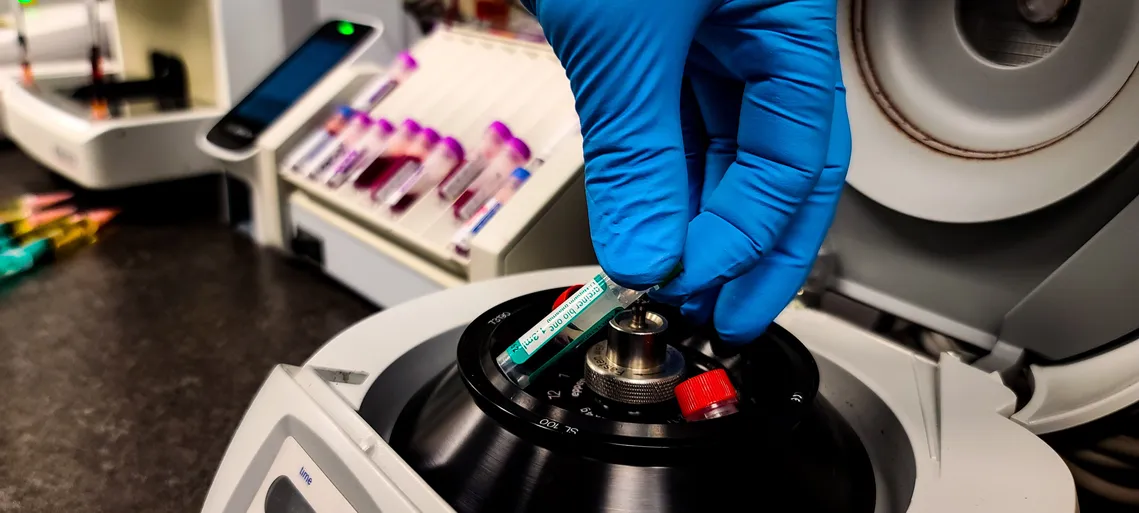 Outside diagnostic specialist facilities we use to get answers we cant provide for you in-house:
- Michigan University
- University of Illinois
- University of Tennessee
- IDEXX Lab Diagnostics
Did You Know?
Ear Infections:
The shape of a dog's ear canal makes your canine companion more susceptible to ear infections than people are. Not only that, dogs that swim frequently and dogs with adorable floppy ears are even more prone to ear infections due to moisture that gets trapped in the ear, creating the ideal environment for bacteria to thrive. If your animal is diagnosed with an ear infection, we recommend to allow our vet's to clean your dog's ear with a medicated cleanser and prescribe any antibiotics or anti-inflammatory medication appropriate for treating your pet's ear infection.
Annual Bloodwork:
We recommend you check your animals blood work annually. The reason behind that is to catch any problems early before your pet shows any signs. We know that this is a yearly expense but it may save your pet down the road because you caught it in time. We have the ability to run young wellness panels at a discounted price, so you don't have to pay a lot for your own pocket. This blood gets sent out to IDEXX Diagnostic center to get professional results